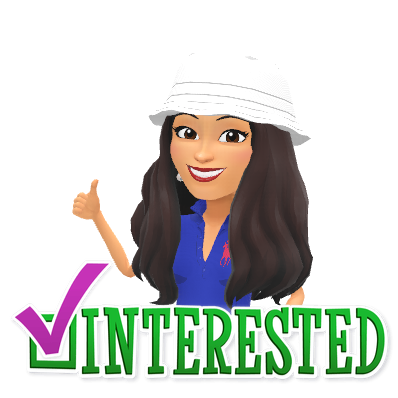 It doesn't take a genius to know what motivates teachers when it comes to professional development…
But just in case that notion is elusive, I'll let you in on a secret…what motives a person to seek professional development centers on the ideas of choice and empowerment.
I won't bore you with the numerous times that I have been subjected to forced or mandated PD because let's be honest, we've all been there, done that. No choice. And certainly no empowerment there.
This past week, I attended two different types of PD. One was specific to my content area (i.e., history/social science) and the other one was related to technology (my other passion). Both PDs were relatively flexible in the format and there was time for us to engage in meaningful dialogue not only with peers from our grade level but also with those outside of our normal circle of colleagues.
And it was great.
I enjoyed talking with my colleagues at the high school level because it helped me to better understand the skills that I need to help instill in my middle schoolers. Now, I don't consider what I do in the classroom as solely preparing for high school…because that's too myopic. What I'm trying to do in my classroom is instill the love of learning for historical content as well as renew their curiosity for the unknown and sharpen their creativity skills.
The other PD I attended last week focused on instructional technology. This time, I spoke with elementary teachers to gain insight on the skills my students would be bringing with them to my classes. It was certainly enlightening and exciting to talk with lower level elementary teachers (I'm talking Grade 1) as I now know my middle schoolers will be better equipped to take their learning and use of technology tools to the next level.
The only downside to both of the PDs I attended was the short duration. An hour and half can seem like a long time after teaching a full-day of classes, but in reality, the conversations just started to get really good when 5 o'clock rolled around. #bummer
The good thing is that these groups meet monthly so there will be time to continue the conversations. It's been a long time since I've been able to speak with colleagues from both elementary and high school. As we are a unified school district, what impacts one level ultimately impacts the other…so yeah, we're all on the same team.
Needless to say, the end of last week left me excited for what's to come. Were there areas from both PDs that could be improved? Of course. There's always room for improvement. But I'm liking the fact that there was flexibility in what we could do and discuss. Because that's the foundation of choice and, ultimately, empowerment. It's what makes attending PD motivating for teachers like me.