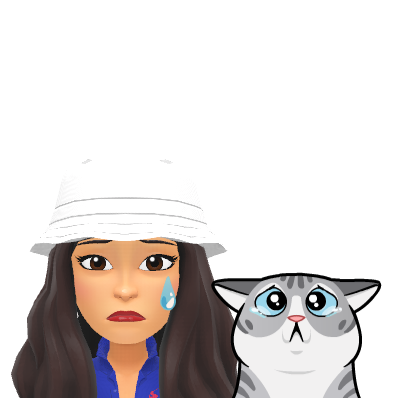 A couple of hours ago, I received an email from my district which relayed the message that we would not be resuming in-person instruction for the rest of the 2019-2020 school year. As other educators who received similar news have shared on Twitter, I am heart-broken. While I knew that the school closures might last longer than the May 8 deadline, I was hoping that I would at least be able to see my students for a few days before school let out for summer.
But that's not going to happen.
And my heart is heavy.
I created a short video message for my kids that I just posted for them to view. I wanted to give them a human face to the message because they received this message from an email. Email is great. It's succinct. But emotions don't come through via email. And I wanted to give them a face to the message.
I had a hard time keeping my composure while recording. But I think it's important that they know just how bummed I am. I've been reading in their Living History Project journals just how much they miss school, their teachers, and their friends. Some even admitted that they couldn't believe that they missed the routine of being in school…but they did.
Many of students are currently struggling with remote learning. In their journals they shared their confusion about what to do…how to do it…and when to do it. They are struggling. And as I wrote in a previous blog post…they didn't sign up for online learning.
So I'm sure many of them are bummed, too.
Yes, I know the reasons for keeping the schools closed. I understand the whole "flattening the curve" thing. I get it. My husband is an engineer. He's been sharing plenty of statistics about this whole fiasco.
But none of that matters at this moment. Because at this moment, all I can think about is that I won't be seeing my kiddoes in person for a long time.
This week, one of Daily Menu tasks for the Living History Project included creating a six-word memoir about their daily life and recording it in Flipgrid. I was watching a few of them earlier today. But I can't watch any of them right now as I'm pretty sure I'm going to burst into tears. You see, when these kids recorded their six-word memoir, there was still the hope that they would be able to come back to school and things would be "normal" again.
But now we know.
And I can't bear to see their faces and hear their voices right now.
My heart is heavy.