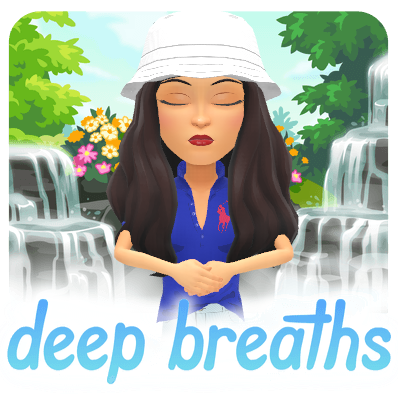 I took Spring Break off…well most of it anyway. I didn't grade one assignment. I didn't make any progress towards finalizing report card grades. But I did quite a bit of thinking about how I was going to approach the next 10 weeks with my students. And I've spent the past two days putting together lessons for our new unit. Monday marks the start of 4th quarter…so I have 10 weeks left to make learning fun and engaging for my students…from afar.
I have been wanting to try out the various resources from the Big History Project for quite some time now…and like many before me have stated, "There's no better time than the present."
So, I've decided that for the last quarter of the school year, the last quarter of my semester class…I am going to explore with my students the ideas of Expansion and Interconnection. The primary and secondary sources for this unit tie nicely with the content standards for 7th grade world history. But more importantly, historical literacy skills–tools of a historian–are deeply embedded in the tasks.
Of course, since I rarely take lessons or activities as is…naturally, I have put my own spin on things. I'll be sharing more on those revised lessons in upcoming posts. =)
This week, however, we are easing back into this new-style of learning with students getting to know how to use two new platforms while exploring the ideas and influences of emojis. The two new tools are: Listenwise and Newsela. Listenwise provides listening comprehension practice which is sorely needed for my English language (EL) learners. Newsela is a reading comprehension tool which is also equally important for my EL learners. I'm not new to Newsela. I used to integrate Newsela articles into my instructional practices…but for some reason, I stopped. I'm a newbie to Listenwise, but my good friend Scott Petrie (@scottmpetrie) has been sharing about this resource for quite some time now on Twitter, and since I have to revise my instructional practices anyway, I decided that this was the perfect time to try this new tool.
Although I was a bit hesitant to introduce new technology tools to my students since I cannot show them how to log in or use the site in-person…both sites are pretty easy to navigate and the Google Classroom integration is awesome! I was able to quickly import my rosters from Google Classroom and push out the assignments from the respective sites to Google Classroom with the link for students to log in. I am excited that more sites are adding Google Classroom integration because it makes it so easy for teachers and students. Gone are the days when my students had to use their personal emails to sign up for accounts to sites that I wanted to use with them.
We've come a long way, baby. =)
The culminating activity for this week is a Create-an-Emoji mini-project. Students are tasked with creating an emoji that says something about them, their heritage/culture, or even how they are feeling about the whole coronavirus pandemic. Students will be sharing their Create-an-Emoji projects on a Padlet wall that will house all six sections of world history.
Now if you're wondering about the Living History Project, I assure you that is still alive and well. Since we are starting a new quarter, I created a new journal in Google Slides for them with a directions page–revised from lessons learned from the first Living History journal I assigned. While most students are completing the journal entries well (and some are outright AH-ma-zing), I'm not sure if they all truly understand why I created the Living History Project for them, and why I'm having them record details about their day. To hopefully enlighten students, they are starting the first day of 4th quarter watching a TED-Ed video Let's make history…by recording it. I've always been fascinated by oral histories and someday after I've retired perhaps I'll have time to indulge my passion in helping to archive the oral histories of fellow Americans.
But for now…I'm busy working, planning, revising, and double-checking the activities I have been creating for my middle-schoolers. I hope they enjoy our new adventure with examining the Big History of Expansion and Interconnection.
I'm excited.
I'm ready.
Deep breaths…