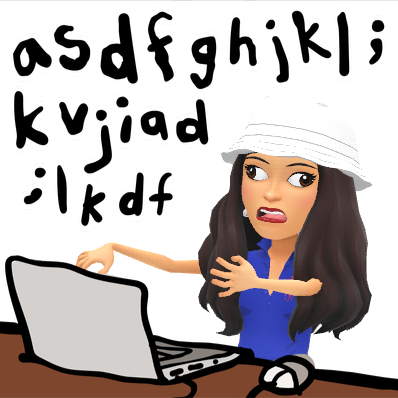 It's been a little over two months since in-person instruction was canceled due to the coronavirus crisis. I vacillated between thinking that things were under control to realizing that I was operating under the guise of controlled chaos.
As other educators have mentioned via Twitter…many of us are working harder than before. And I truly believe we are. Not only are we planning and administering lessons that we hope are as engaging online as they would be in person, but I'm sure many of us are also considering how we can better support our students who are struggling with this mode of learning.
Despite my expertise in ways to integrate technology for meaningful learning as well as the experience I have as an online course designer and instructor, I have to admit that this has been a trying time for me.
I struggle because other than what my students write in their Living History Journals or what they share via emails to me, I really don't know how they are doing…academically or emotionally. And I worry about them. A lot.
Some of their journal entries bring tears to my eyes when they write about how lonely they are, how much they miss school, how much they hate online learning, how they are having to deal with sick or dying family members. It's heart-breaking.
And then there's the comments and emails about how they miss me and hope that I am staying safe, too.
I'm not pretending that my situation is any different than other educators around the U.S. It's not. And I think that's what is helping me at the moment because I'm not the only one going through this.
And I'm lucky. My husband and I both still have our jobs and none of our family members have been sickened by the virus.
If anything, this experience has taught me to truly be grateful for what I have.
I am lucky.
I am blessed.