Today was an interesting day. My cell phone was going off like crazy with text messages from colleagues across Orange and Los Angeles Counties. Is your school closed yet? For how long? When will our district close? What is taking so long? Why is everything moving so fast?
From early in the morning to the evening, news and social media channels updated reports on which districts were closing and for how long. My district finally sent word to teachers at 2:46PM that we would close until April 10. Well, to be clear, students are not to return to school until April 13, but teachers are to report to school on Monday and plan on working for the week.
Um. What?
First of all, why weren't many of us told that our schools were going to close before our students left? How are students supposed to know what to do? And what happens when communication with their teachers is suddenly cut off? (Keep in mind that not all our students have devices, let alone access to the Internet). For children, teachers provide a sense of comfort and continuity. Even if students don't particularly like a teacher or the class, they know for certain that it's going to come at the same time, five days a week. And for students whose home life may not be the most optimal, school provides a safe haven. There's breakfast and lunch. Time for socialize with friends and forget about troubles at home. And then there are the students who really enjoy school and their teachers. They look forward to coming to class and learning. But the sudden closure of the schools in my district (and others across Orange County) means that many teachers and students didn't get a chance to say their long good-byes. There was no warning to let students know that the closure of schools would be temporary and that when the time was right, it would open again and things would resume as usual.
Some of you may be thinking What's the big deal? Well, it is a big deal to me. While I use both an LMS and Google Classroom, I haven't set the stage for students to use either of those platforms to connect with others at this point in the quarter (I teach a semester course). At best, I can hope that students will get bored and check PowerSchool to read my announcements. For the students who have already reached out to me via email, I told them to tell their peers to check PowerSchool on Monday for an update on our class situation. But that message won't reach all of my students. #sigh
Second, I have watched via social media and news sources the proliferation of people offering help to move courses online, quickly. Many people have thoughtfully curated resources and companies have generously offered free access to platforms and tools. @joliboucher put together a list of companies offering free resources. Thank you! I took much of what she curated and created a Wakelet collection with additional offers I came across and received via email. I will be updating this collection as I come across new information.
P.S. The hyperlinked Wakelet collection is editable, so if you're reading this and want to add something, please feel free! I'm all about collaborating.
P.S.S. I also created a Wakelet collection for COVID-19 resources. This collection will be updated as new information and studies are released.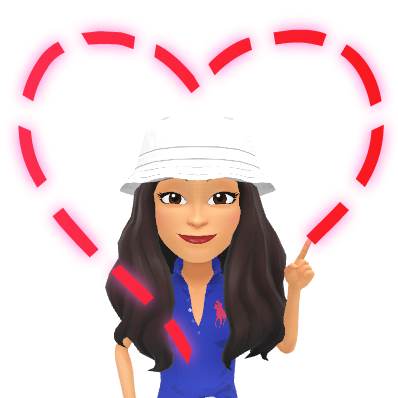 I am very grateful to the many companies stepping forward to help teachers, schools, parents, and students during this time of uncertainty.
However, I want to make clear that transitioning to online learning is not an easy endeavor. Putting activities online for students to complete without careful thought is a recipe for disaster. I've been teaching in a blended learning environment for over 10 years and it takes quite a bit of thinking, crafting, and technology know-how to put together a meaningful and engaging lesson that is technology-based–let alone trying to move an entire curriculum for two weeks(+) online.
My point is, for those who are scrambling for how to help students during this time of uncertainty…don't rely solely on the technology tool itself. Sure, several companies are offering lessons so you don't have worry about creating something. But think about this…
If your students are not used to using technology to learn, is suddenly thrusting them into this type of learning environment the best option?
If you are new to using technology to deliver lessons, are you comfortable with the quick turn-around for lessons? Would you be confident that your efforts would produce the desired end?
I don't mean to step on anyone's toes, but I think that administrators need to take a deep breath. I know the decision to close schools is not one that they take lightly. And believe me, I don't want to be the one to make that decision. But forcing teachers and students to move online without the proper foundation is going to be an exercise in frustration–for everyone, teachers, students, and parents…especially teachers. Teacher efficacy plays a key role in the decision to integrate technology (Ertmer, 1999; Ertmer & Ottenbreit-Leftwich, 2013). Teachers with low efficacy who are suddenly thrust into the position of using technology to continue the learning for their students are going to have a devil of a time. And who's going to provide the professional development? Are schools and districts ready to offer that type of support?
To be clear, there are companies and individuals out there who are offering their services in this trying time. But make no mistake. Moving learning online is going to take more time than a weekend or a few days. Creating an online course takes quite a bit of time–I've spent no less than 20 hours for one course and that was just the skeleton version. In this case, the videos and quizzes were already made. However, I fear that many teachers are being thrust into the role of instructional designer with little to no training, let alone support.
Now will teachers do what it takes during this trying time? Many will, of course. But even those with the best intentions are going to struggle.
However, there is good news. There are many teachers out there who will gladly lend a hand, share a lesson, and spend time helping fellow teachers set up lessons. We'll do what it takes to support our colleagues. But to be clear, these are short-term solutions. Like Rome, creating a learning environment that utilizes technology for meaningful learning cannot be built in a day or two or even three. But together we can help each other put together short-term solutions for our students.
I am here to help. Please do not hesitate to reach out.
#bettertogether #caedchat #miched #sschat #edchat
References
Ertmer, P. A. (1999). Addressing first-and second-order barriers to change: Strategies for technology integration. Educational Technology Research and Development, 47, 47–61. doi:10.1007/bf02299597
Ertmer, P. A., & Ottenbreit-Leftwich, A. (2013). Removing obstacles to the pedagogical changes required by Jonassen's vision of authentic technology-enabled learning. Computers & Education, 64, 175–182. doi:10.1016/j.compedu.2012.10.008